Implement these tips to increase brand recognition, increased customer retention and maximise your bottom line.  
Over the past few years more and more retail stores rushed their business online, which means competition for customers is at an all time high. 
Not only that but when you take the major players into consideration i.e. Amazon, E-Bay, ASOS. It can leave you feeling like David going up against Goliath. 
They have more money, more brand recognition, more everything. 
But don't be discouraged. 
Turns out there's one thing these giants are missing. 
According to a study carried out by Netsuite, this rise in online shopping also demands a significant rise in exceptional customer service. Which is typically something these huge faceless giants lack. 
Remember, "People hate being sold but they like to shop with friends!" – Ryan Serhant 
So, we've put together this kind of e-com "cheat-sheet" just for you. 
We've compiled tips, advice and examples from some of the top e-commerce brands out there. So you can win over your competition. 
1. Set up your customer service platform 
Okay so let's dive right in. As previously mentioned, exceptional customer service is KEY. in fact, organisations who began working to improve their customer service reported an 84% increase in revenue!
We recommend setting up an all-in-one helpdesk ticketing system. 
This will quickly become your greatest asset when it comes to building a strong e-commerce brand. An all in one helpdesk ticketing system will instantly increase your ROI. 
Regardless of how or when customers contact you, a strong customer service platform keeps all past, present, and future client conversations in one place. 
Speak to one of our web developers today for more information. 
2. Integrate and organise your inbox
Another handy tool is to connect your support inbox to your e-commerce website. This will massively help to streamline your workflow. 
A proper integration will allow your support reps to oversee a total breakdown of your customers recent purchases, previous chats/calls etc. 
This means you or your customer support team can respond to your customers quicker and with more context to every inquiry. The result: exceptional customer service and happy customers. 
Your customer service inbox should be kept organised at all times when you are running an e-commerce store. Otherwise queries are easily missed which can lead to bad reviews, lack of trust and a bad reputation. 
So make sure your inbox includes: 
Personalised folders for agents or teams

Priority folders sorted by severity of the request

Channel-based folders to separate submission sources

Folders for starred conversations you want to pay attention to

Time-based folders so nothing, and nobody, falls through the cracks
How to organise your inbox – Google support 
3. Meet your customers on the channels they prefer 
In a world where everyone and everything is on social media, customers unsurprisingly have certain assumptions when it comes to communication. 
Online shoppers expect to be able to communicate and connect with the brands they are choosing to shop with over social media. 
But keeping up with the different channels inboxes namely Instagram and Facebook can be time consuming and hard to manage meaning customer queries again, could be easily missed. 
So rather than forcing yourself to stop and check all your different inboxes at various times throughout the day, funnel all of your communications through one inbox. 
You can do this via Facebook Business Suite. You can even create automated responses meaning it really is impossible to miss any customer messages.
Helping you better serve your customers needs and ultimately increase sales. 
Our social media team can help guide you through this process.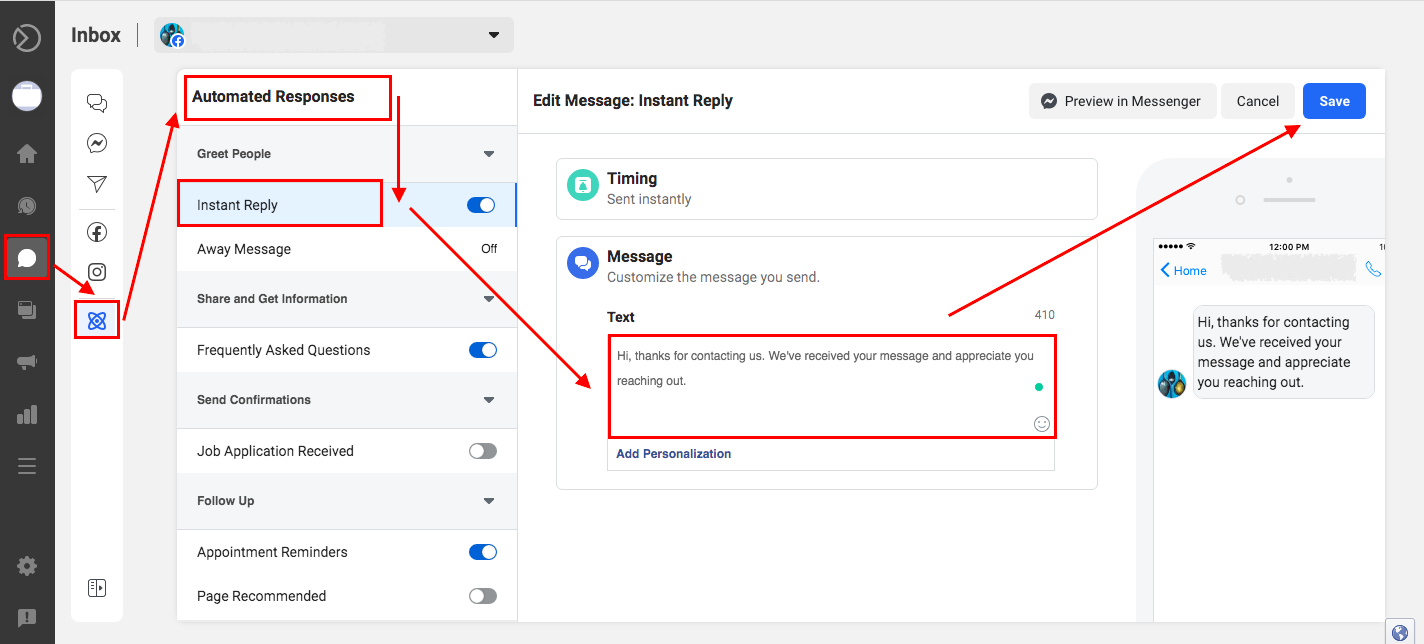 4. Send cart abandonment emails 
Did you know, the average e-commerce store loses 75% of their sales to cart abandonment. 
So we recommend integrating an automated "cart abandonment" email. 
Play around with different incentives to win these customers back, for example, a discount off their next purchase or a free gift. 
Figure out which incentive works best, then automate the cart abandonment email for a low-effort, high reward retention tactic. 
Sending a simple follow-up email will do great things for your return rate and ultimately your bottom line. 
Cart abandonment email example from Ruggable
5. Improve your SEO 
Okay so it is all well and good having an exceptional customer service experience in place for your customers but firstly, you need to make sure customers are finding their way to your site. 
This is where search engine optimisation (SEO) comes in. 
SEO uses organic search to drive potential customers to your website. The goal is to get your website to one of the top 4 search results on the first page of Google. 
This means when a customer searches for a product or service that you sell, your website will be shown. 
However, getting your website to show up at the top of Google, ahead of your competitors is no easy task. But thankfully Gekkoshot has over 15 years of experience in this niche. 
We've ranked hundreds of businesses across the UK and Ireland for their relevant search terms and we can do the same for you. Simply get in touch today to find out more.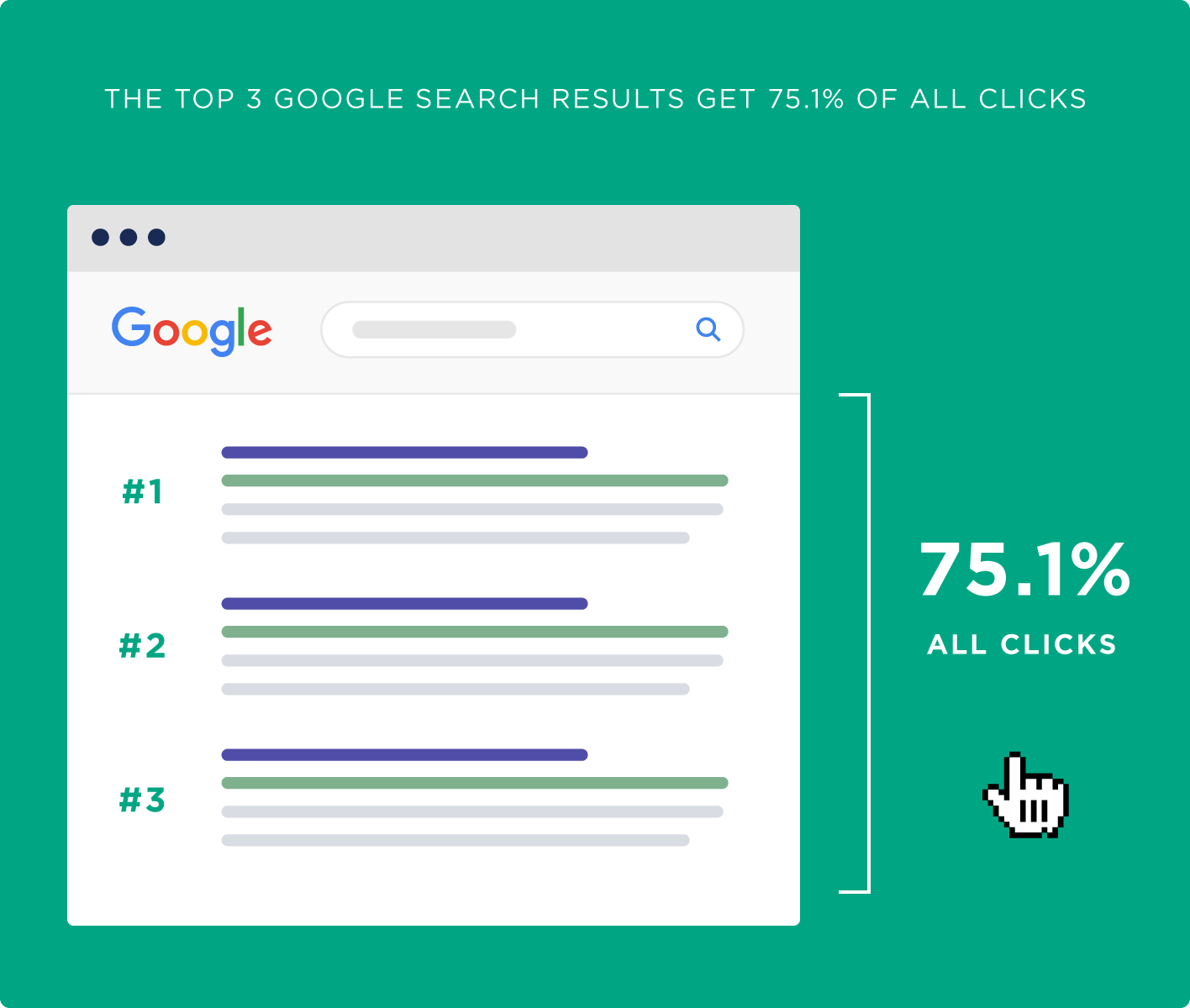 6. Experiment with Paid Social Campaigns  
SEO partnered with paid advertising is a killer combo. SEO puts your product/service in front of the people who are directly interested in what you're offering while paid advertising puts your product/service in front of more people who might not have previously considered their need/want for your product or service. 
Think of it like distraction marketing. 
Social media campaigns are excellent especially if you have an attractive product or service on offer that is likely to "stop the scroll."  
You can even select your preferred audience which increase the likelihood that your social media reaches the right customers. 
Social media campaigns are one of the biggest drivers of e-commerce sales these days but the key is to treat it like an experiment at first. 
There's a ton of competition in this space – which can be good or bad depending on how you position yourself. 
Test different creative assets, copy and demographics to figure out which reaps the biggest reward. 
Our social media can help guide or handle your social media paid ads, simply get in touch today for more information. 
Put these e-commerce best practices to work at your business 
All of these best practises will eventually become so ingrained in your e-commerce business plan that you won't even notice. However, if you're just getting started, don't put too much pressure on yourself to complete each stage at once.
Begin with the fundamentals. Select the appropriate software and tools. Create simple automations and if necessary, take some of the burden off yourself by recruiting help from experienced digital marketers.